Smart Image Analysis – Target Detection and Identification
As surveillance systems become more popular, the massive amount of image data often results in mistakes or lower reliability in target identification due to subjective determination or visual fatigue. This technology integrates machine learning models with image analysis technology and allows object analysis and feature extraction to be effectively carried out for the target image, accurately detecting and identifying objects in the image. This technology has been applied in environment monitoring, AOI, and satellite image monitoring.
Scientific Breakthrough

Overcomes technical limitations caused by environment interference during traditional object detection/identification, and provides strategic detection and identification technology models.
Applies deep learning technology to the design of a customized system for natural disaster prevention and object detection.
Uses smart cloud services to provide image object statistics and analyze behavior changes.


Industry Applications
Provides industries with active monitoring services for automated target detection and object identification in images; the value-added software for current monitoring hardware is applied to increase the value of image data and develop smart technologies, such as environment monitoring, production line inspection, and big data image analysis.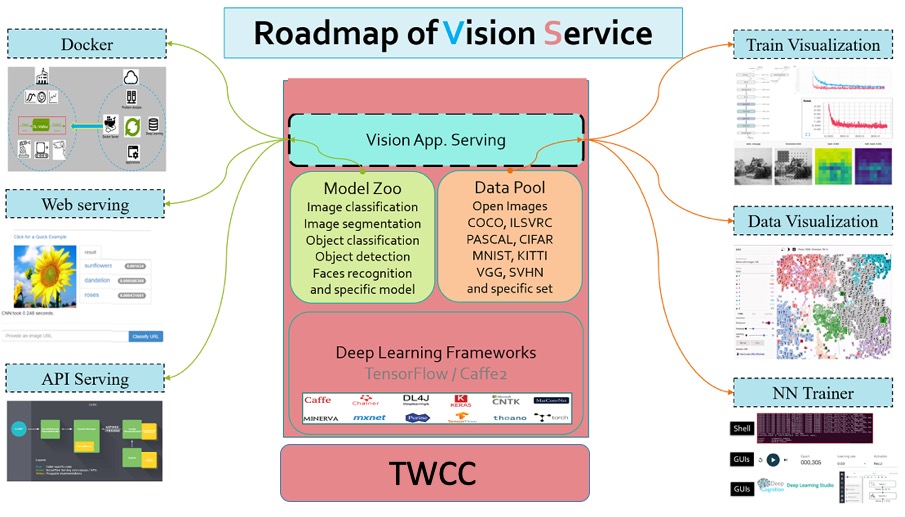 Smart Image Analysis – Target Detection and Identification


Contact Person:Mr. Tseng