Biomedical Information and Imaging

Customized Bioinformatics Analysis Process R&D Services
The biological big data analysis process is often adjusted based on the purpose of analysis and materials that are analyzed. The data may need to be filtered and cleaned up depending on its quality before analysis. How the final result is presented whether it may be a visualized image, video, or database of forms, may be designed differently according to requirements. After discussing with the clients, high performance bioinformatics analysis processes can be customized based on the purpose of analysis, utilizing suitable information technologies and algorithms, and then linking research results to analysis programs.

Scientific Breakthrough

Large scale genome analysis and computing is provided for whole genome comparison and correlation analysis, genotype identification, and biopsy identification.
Provides stable analysis process services capable of analyzing thousands of entries each day to match the pace of clinical examination.
Provides high intensity bioinformatics process analysis services for hospitals and industries, and can link together processes of hospitals, medical laboratories, analysis companies, research institutes, and government departments, providing development opportunities for the industrial value chain.


---
Life science Informatics ON-cloud ServicesWebsite(Open in a new window)
Contact Person:Mr. Wang
The sleep disorder evaluation platform uses medical imaging and high performance computational fluid dynamics to provide a new diagnosis process, which will help doctors quickly diagnose if a subject has sleep disorder. The new diagnosis method greatly lowers the burden and medical cost for patients, and significantly shortens the 2-3 days required by traditional PSG for diagnosis, providing highly efficient and accurate diagnoses.

Scientific Breakthrough

Integrates medical image processing and computational fluid dynamics in the development of clinical diagnosis tools.
Analysis and diagnosis only takes 15 minutes.
Diagnosis accuracy greater than 85%.
Provides a cloud service platform for convenient access by medical personnel.
Top 100 innovative products in the 2015 IT month.
NARLabs developed the sleep disorder evaluation platform and transferred the technology to OSADent to commercialize the cutting-edge scientific research result. It simplifies the sleep disorder testing process, saving patients' time and money. An international promotion center was established to provide sleep disorder testing services. An international strategic alliance is utilized to rapidly enter the international market, benefiting the public with the power of scientific research combined with promotion by the industry.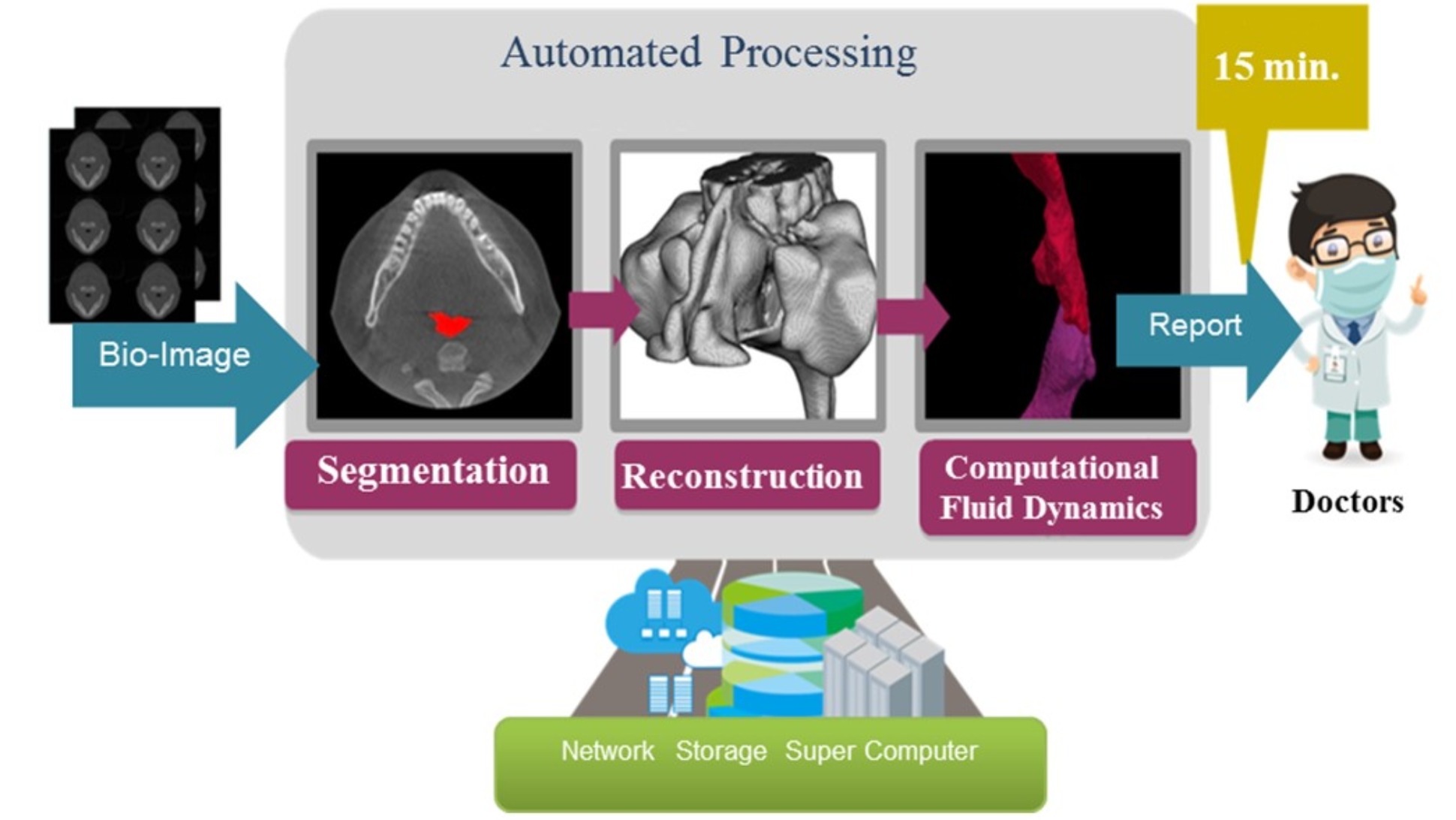 Sleep Disorder Evaluation Platform
---
Sleep Disorder PlatformWebsite(Open in a new window)
Contact Person:Mr. Tseng