Tainan City Government and Taiwan AI Labs (AILabs.tw) signed a letter of intent to collaborate on smart city at Fort Zeelandia at noon today (the 22nd). Former Executive Yuan Premier Lai Qing-de was on hand to witness the event. Mayor Li Wei-zhe wants to make Tainan the first smart city in the world to utilize shots from unmanned aerial vehicles (UAVs) and AI, to show the industrial prowess of Taiwan, and to establish a new milestone for smart cities in Taiwan.

In his speech, Mayor Huang first thanked former Premier Lai for his support during his days as mayor of Tainan City and premier of Executive Yuan. And in Lai's presence, the letter of intent was signed today. This agreement primarily tries to inject new lifeblood into Tainan, the old cultural capital. The combination of AI and UAVs allows UAVs to take shots in 3D angles, surpassing the 2D street shots found in Google Maps.

Mayor Huang said that this project, starting from Anping, Tainan, would establish 3D, high-definition angles through which people may get to know Tainan. He hoped to fully leverage this project to policing, agriculture, transportation, and tourism. He believed that this was just the beginning. As technologies in AI and UAVs mature, he believed that their future applications would be omnipresent and beyond imagination. This not only allows Tainan, the revered cultural capital, to take a step toward success but also improves the the quality of life for city residents.

Former Premier Lai indicated that he was glad to witness today's historic moment when Tainan took a step toward being a smart city. This was just a collaborative plan when he was the mayor of Tainan, but now it is a comprehensive collaboration. Former Premier Lai wished the Taiwan AI Labs team--led by Dr. Ethan Tu--all the success, and he expected that this project would propel Tainan toward its goal of becoming a smart city.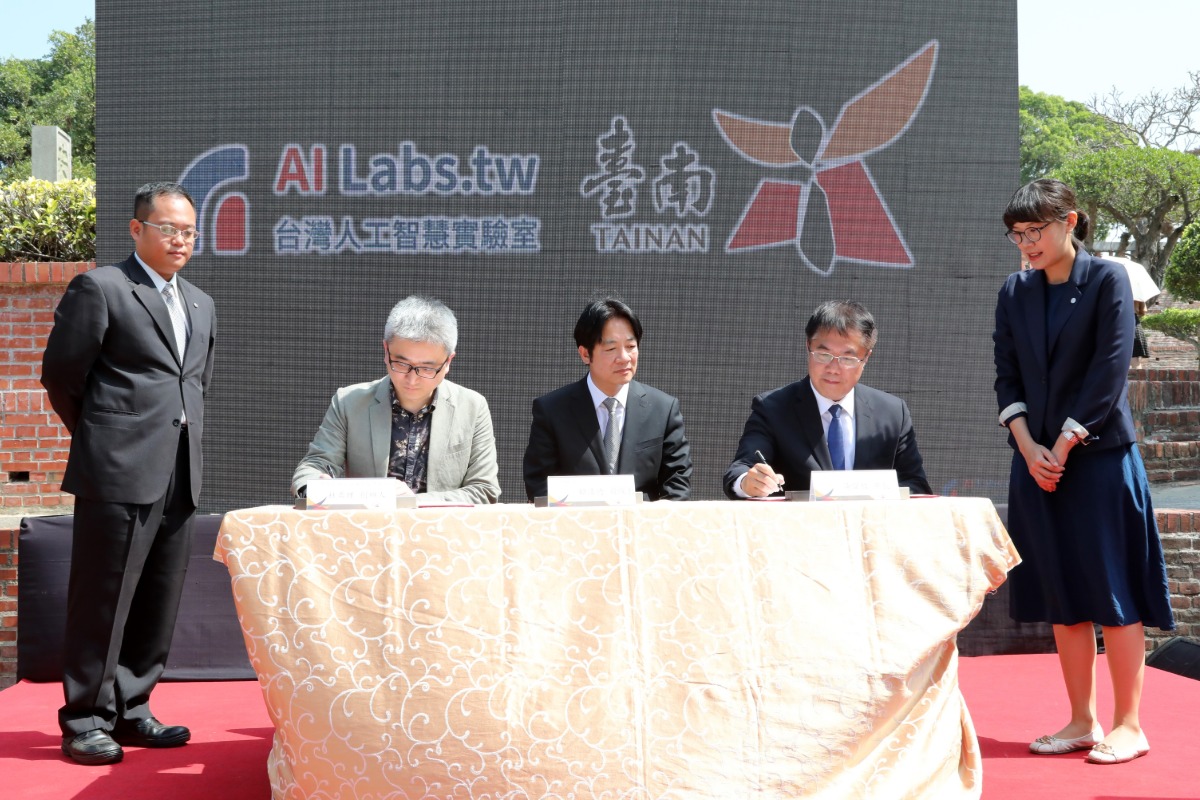 AI Lab signed MOU with Tainan City Government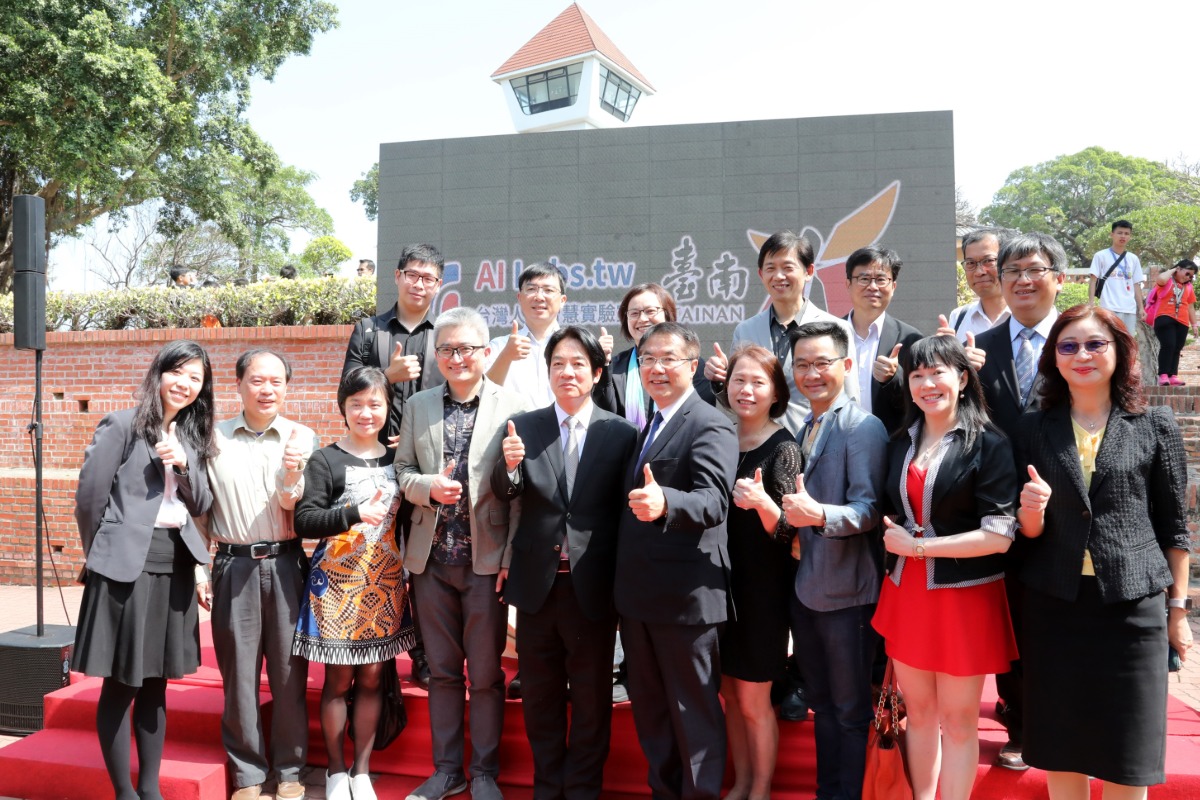 Dr. Heng-Chuan KAN (second left front )from NCHC was invited
This project between Tainan City Government and Taiwan AI Labs has been a response to the "Small Nation, Large Strategies" policy of the central government to develop AI centers of strategic importance. Tainan City Government opens up its facilities and city governing applications to participate in the project that is spearheaded by Ministry of Science and Technology and the Southern Taiwan Science Park Bureau. This project pools together the AI technologies and R&D capabilities of Taiwan AI Labs, the UAV R&D and manufacturing capabilities of the Department of Aeronautics and Astronautics at National Cheng Kung University, and the customized high-speed computing and storage resources of the National Center for High-performance Computing (NCHC) of National Applied Research Laboratories. The project has completed the "Unmanned aerial vehicles and artificial intelligence aerial photography big data platform", which opens the door to the unlimited possibilities of using aerial views in smart city applications.

So far the platform has complete images of streets in Anping District in Tainan City. Viewers may photographically view the district on the platform at their leisure and pleasure. AI technologies are applied to identify objects in the images. In the future, through AI, metrics can be extracted and distilled from images for analysis and policy support. Tainan City will become the first smart city to be managed with metrics realized from AI.

(Press release from Tainan City Government)