The baton of NCHC has been passed to a new director general, Dr. Shepherd Shi

The directorship of the National Center for High-performance Computing (NCHC) was handed over to Dr. Shepherd Shi in a ceremony held on February 1, 2019, at the National Applied Research Laboratories. Dr. Shi worked for IBM for nearly 20 years where he, as the head designer, was in charge of the department responsible for IoT cognitive analytics products. NARL President Yeong-Her Wang urged Dr. Shi to lead NCHC to develop a world-class AI and big data platform to lead Taiwanese industry into the age of AI and big data.
Director General Shi, aged 59, has a BS in Computer Science and Information Engineering, National Taiwan University, an MS in Computer Science, Stanford University, and a Ph.D in Computer Science from University of Illinois at Urbana-Champaign, 1990. That year he joined IBM, from which he retired in January 2018. He was an associate professor at the Department of Computer Science and Engineering, National Sun Yat-sen University in 1994 for one year. He was CTO and General Manager of Momenta from 2000 to 2004.
Director General Shi was deeply involved with technology at IBM for 15 years. He once led the Digital Twin strategic development special project and led a team that spanned the Americas, Europe, and Asia to develop a structurally complicated big data analytic cloud platform. He was not just an important decision maker of IBM technological development but also an IBM Master Inventor for 12 consecutive years that began in 2005. He stood out in continuous innovation and invention. Outside technological development, Director General Shi is familiar with product flows and the establishment of customer and partner relationships. In the course of product special projects, he completed many technological innovations based on customers'feedback, which greatly boosted customer satisfaction.
NARL will depend on Director General Shepherd Shi's rich practical experience to bring the latest technologies in the world as well as a spirit of research and development to NCHC in order to build NCHC into an important base for the development of AI in Taiwan. It is also hoped that he can tap into his experience in product development and market strategy to make NCHC a provider of optimized computing services, to establish a platform that is even easier to use, and to foster the prosperous development of big data analytics, research, and related innovative applications.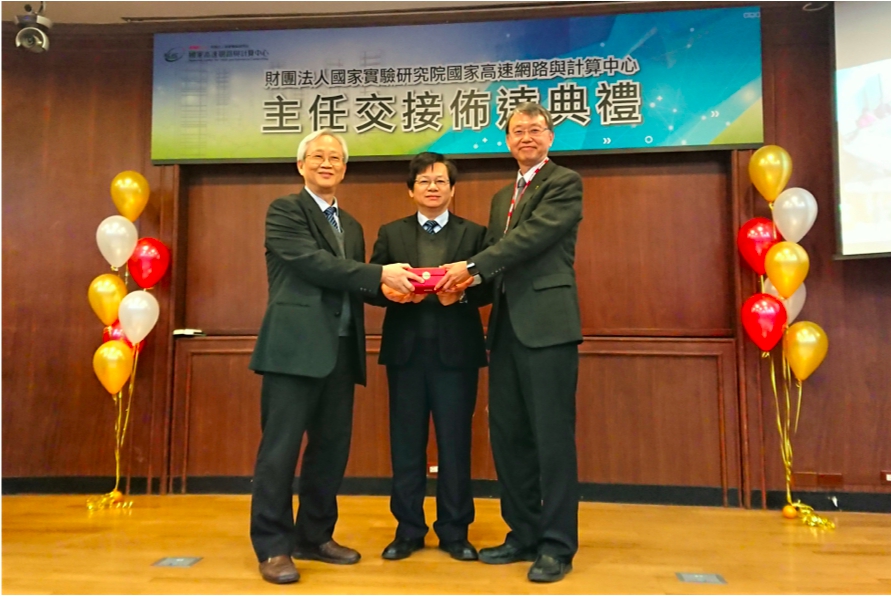 With NARL President Yeong-Her Wang witnessing, new NCHC Director General Shepherd Shi (right) of NARL accepts the seal from former Director General Ce-Kuen Shieh (left)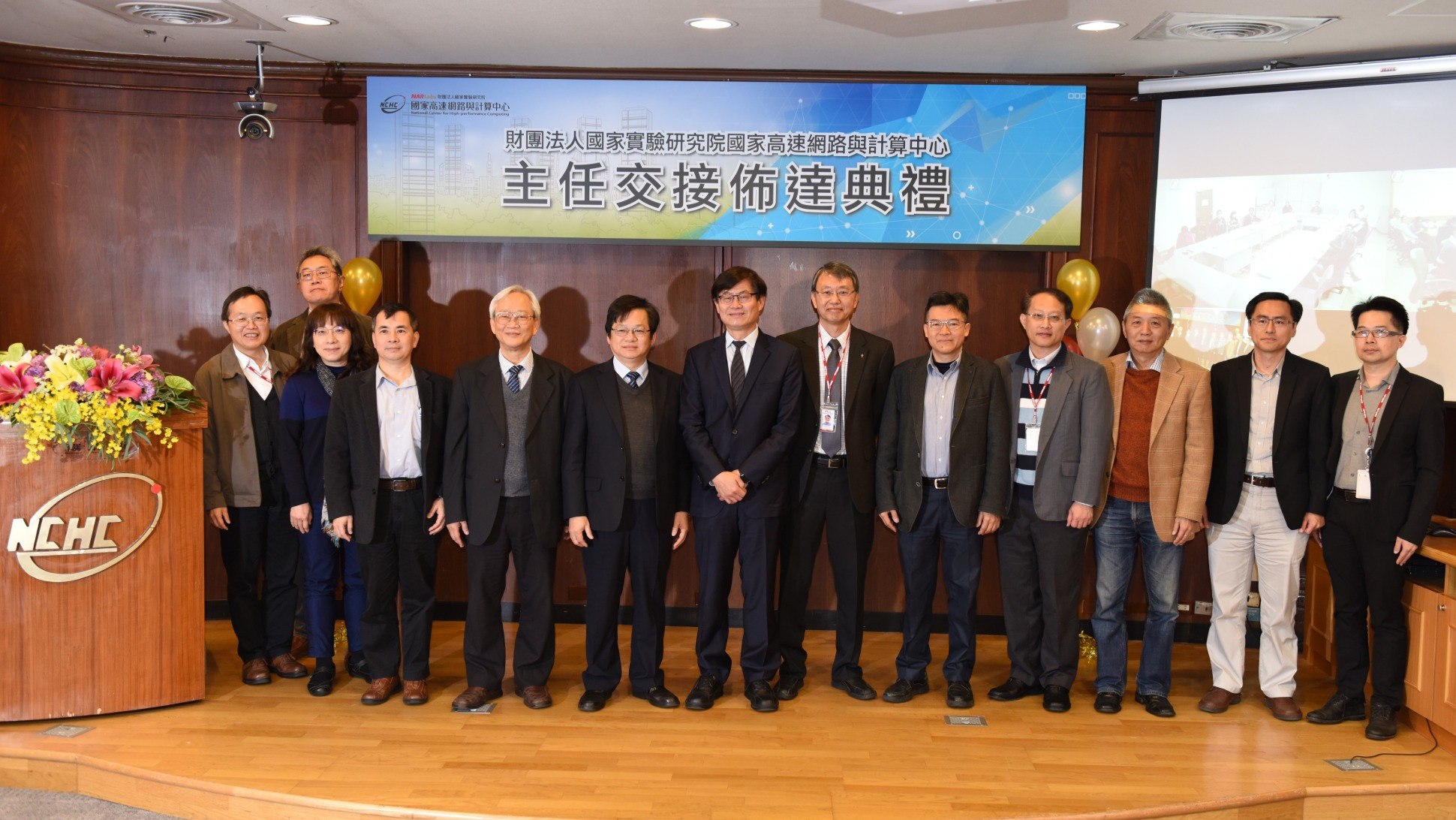 All attendees of the ceremony pose for a group photo