New benefits for start-ups: Abundant TWCC Computation Resources Release!
Publicsh Date:2020.07.13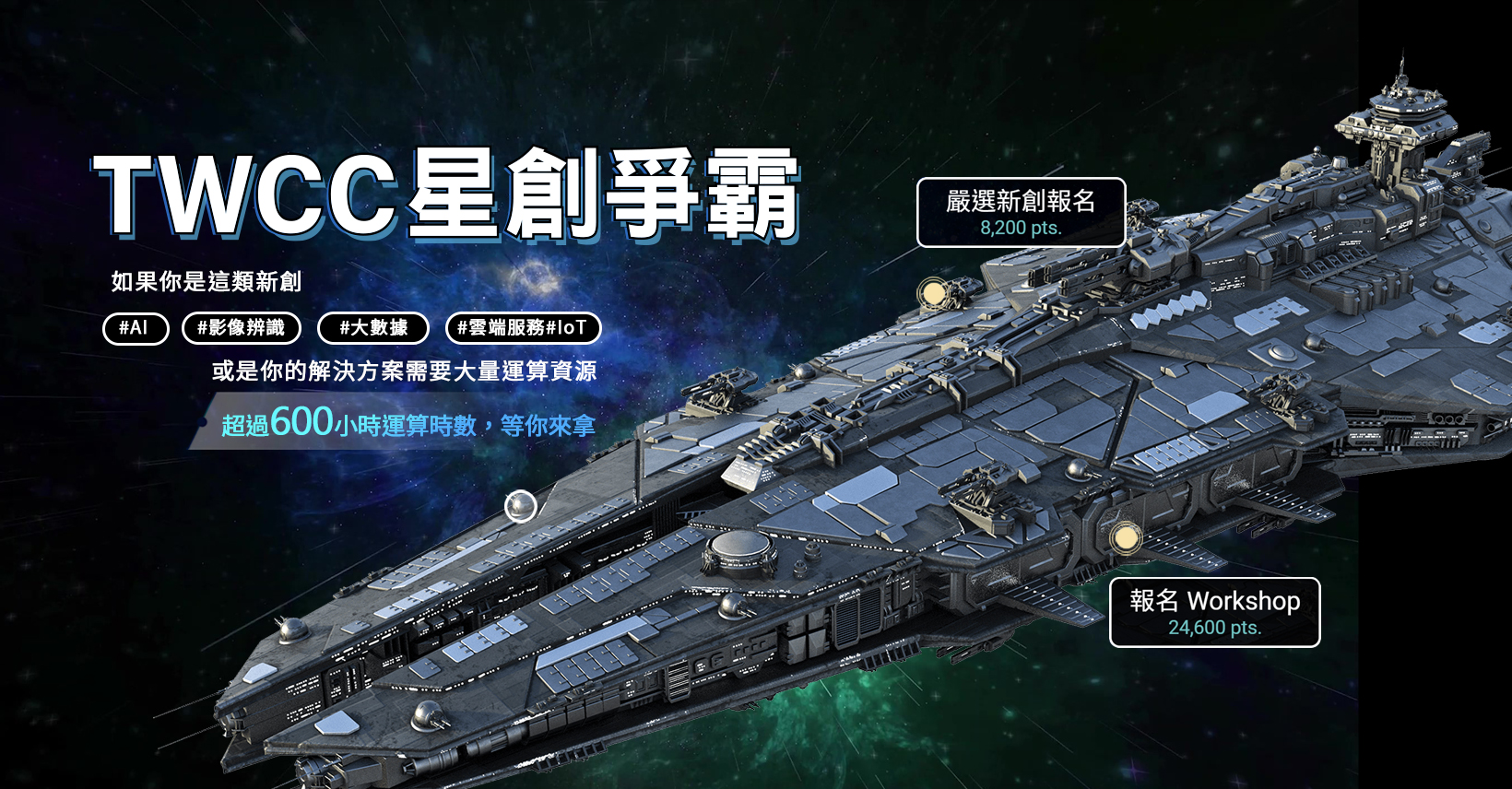 During the evolution of AI, IoT, big data and other technologies and concepts, and under the demand for digital transformation, many innovative schemes emerge in various industries, expecting to solve the difficulty of traditional modes. In particular, more and more applications are moved to the cloud, and therefore successively drive the great growth of cloud computation demand. TWCC is a computation service launched by the National Center for High-performance Computing (NCHC). Since it was launched in June 2019, over 350 groups of industry-university-research cooperation plans have used the service. Recently, a website "TWCC STAR TREK" was introduced to provide stronger computing power for the target group, which are mainly innovation teams. It not only is a presentation of national "soft strength", but also injects safe and reliable computing energy to the teams with difficulty in entrepreneurship.
"TWCC STAR TREK" was officially launched on July 13. The website transforms difficulties during entrepreneurship, such as business model, marketing and technologies, to different enemies and challenges. By defeating the "margin robot", it means that you have overcome the difficulty of marketing; by defeating the "business model spoiler", it means that you have solved the problem of business model. The process of safeguarding the warship also symbolizes the safeguarding the innovation team. Do not be defeated by these difficulties, across the "Death Valley" bravely, sail to the ocean of stars! In addition, by passing various barriers, you can obtain the computation resources of over 600 hours. Teams in the initial stage who have not established a company often lack resources and need such computing power to finish their solution.
In addition to the on-line website of "TWCC STAR TREK", NCHC will also hold different off-line Workshops in the north, middle and south of Taiwan respectively. Not only exchanging the experiences of using cloud resources, but these users' confusion will also be cleared up to solve the difficulties met in use, so as to provide innovation teams with high proficiency!
The website of "TWCC STAR TREK" is hosted by NCHC with DIGITIMES as the executive planner. The most important purpose of the website is to provide the computation resources of TWCC for the innovation teams during strong and healthy growth so that they can acquire rich computation resources, focus on developing solutions, and create more different possibilities for the development of Taiwan industries in the future!
"TWCC STAR TREK" Activity Plan
Applicant qualification: As long as you are an innovation team in every walk of life, not limited to industry, government, university and research, and regardless of whether the company has been established, as long as you have the demand for computation resources to be applied in group solutions in order to assist the longer-term progress and development of the solutions, you are welcomed to join the universe journey!
1.Date of opening to application: Today to October 31, 2020
2.Service life of free quota: The date of end use to December 31, 2020
3.Website of "TWCC STAR TREK" activity:
https://www.digitimes.com.tw/TWCC/