Biotechnology and Pharmaceutical Industries Promotion Office, MOEA, and Development Center for Biotechnology visit the NCHC
Publicsh Date:2020.02.11
Taiwan kicked off DIGI+ and 5+2 Industrial Innovation Plan in 2016. They have ushered in robust industrial development and innovation and helped lay the foundation for transformation in the nation. Given the looming challenges in global population aging and elder care, the minister without portfolio for technology proposed that Taiwan should pool together its expertise in technology and medicine to create a smart biomedical industry and transform itself from a digital nation to a smart nation.
To reach this goal, the Ministries of Science and Technology, Economic Affairs, and Health and Welfare are planning an important cross-ministerial project with a goal of establishing a health big data platform for Taiwan. Through cross-disciplinary collaboration between biomedicine, information technology, and communications, it hopes to apply digital technology to help develop medical technology and drive innovation. The NCHC will help build and facilitate technological R&D of this big data platform and play the role of the center of important national data.

(left) Dr. Wang Yu-tai presents NCHC's biomedical service platform. (right) Dr. Yang Jia-li shows the achievement of the information security platform.
To help the biomedicine industry in Taiwan make big strides, it is necessary to quickly establish cross-ministerial parallel streaming so that professional knowledge and know-how can be thoroughly shared among ministries. The Biotechnology and Pharmaceutical Industries Promotion Office, MOEA, and the Development Center for Biotechnology visited the NCHC to learn about the role that NCHC plays. They explained their needs so the parties in the gathering could establish a common understanding. It is hoped that the parties could work closely together to prepare Taiwan for a smart biomedical industry.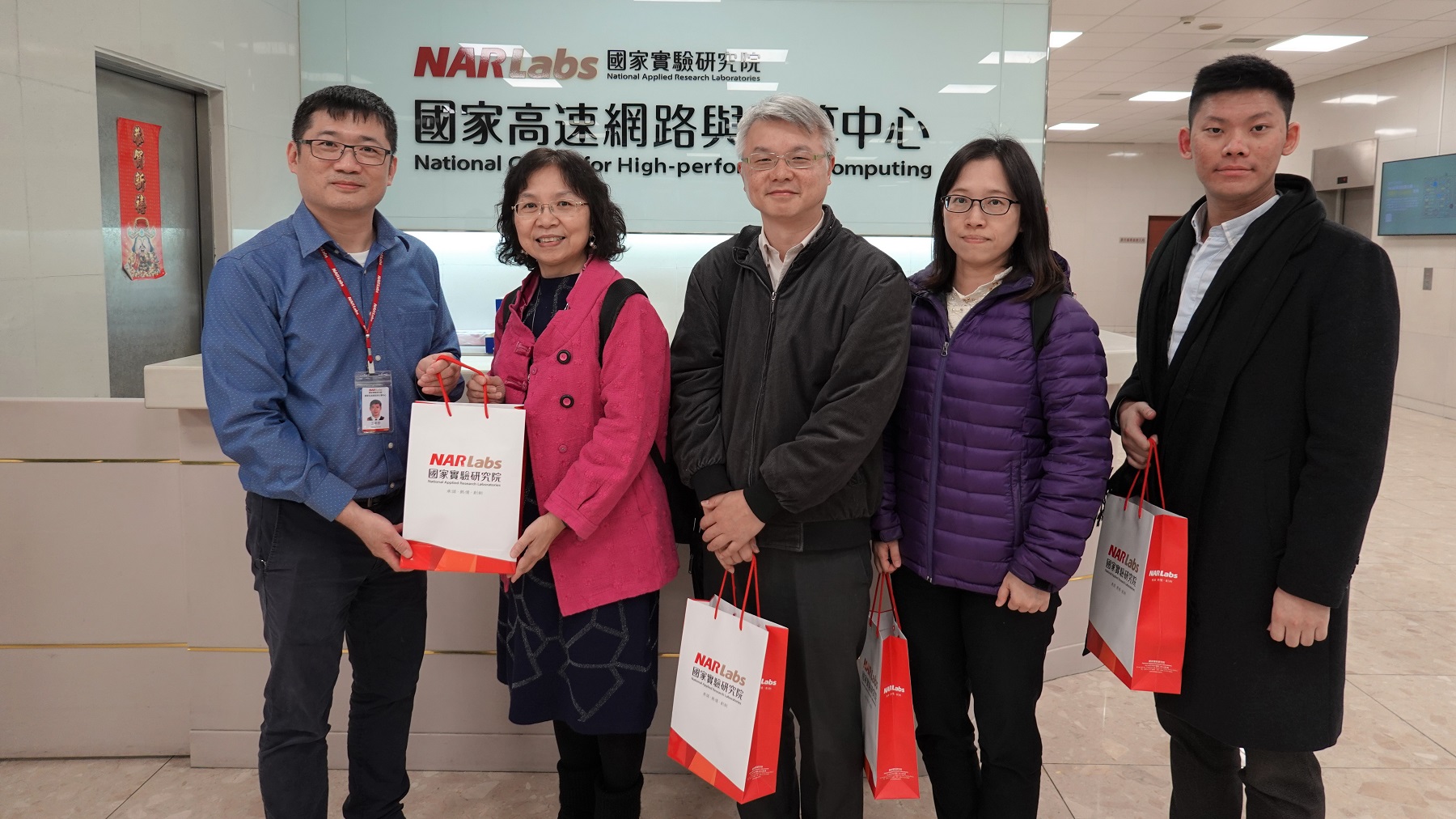 On behalf of the NCHC, Dr. Wang Yu-tai (first on the left) receives the biomedical team from the Ministry of Economic Affairs.