In 2019 Future Tech, NCHC displayed the all-around power of AI applications
Publicsh Date:2019.12.08
Future Tech, held from 12/5 to 12/8, was an important exhibition for the Ministry of Science and Technology to showcase the fruits of its efforts this year. It has been dubbed "the Oscar of technology industries", and it is also an annual event that technology workers can't afford to miss. The expo this year encompassed the "six forward-looking technological fields", including AI and IoT applications, electronics and optoelectronics, smart machinery and new materials, biotechnology and new medicine, medical materials, smart disaster prevention, and "four specialty applications", including smart agricultural biotechnology, semiconductor moonshot project, precision movement, aerospace technology. This expo attracted more than 100,000 visitors and matched more than 7,000 interviews, which set new records in both the scale and the number of visitors. It was estimated that it would lead to the creation of more than a billion dollars of cumulative value in the industry and academia collaborations.
The NCHC booth was located in the "AI and IoT applications" area. Integrating the creative applications of AI and IoT, NCHC exhibited applications in semiconductor sensors, 5G, medical imaging, and smart agricultural biotechnology. It can be imagined that in the near future, AI will be used more in every day life and commercial activities.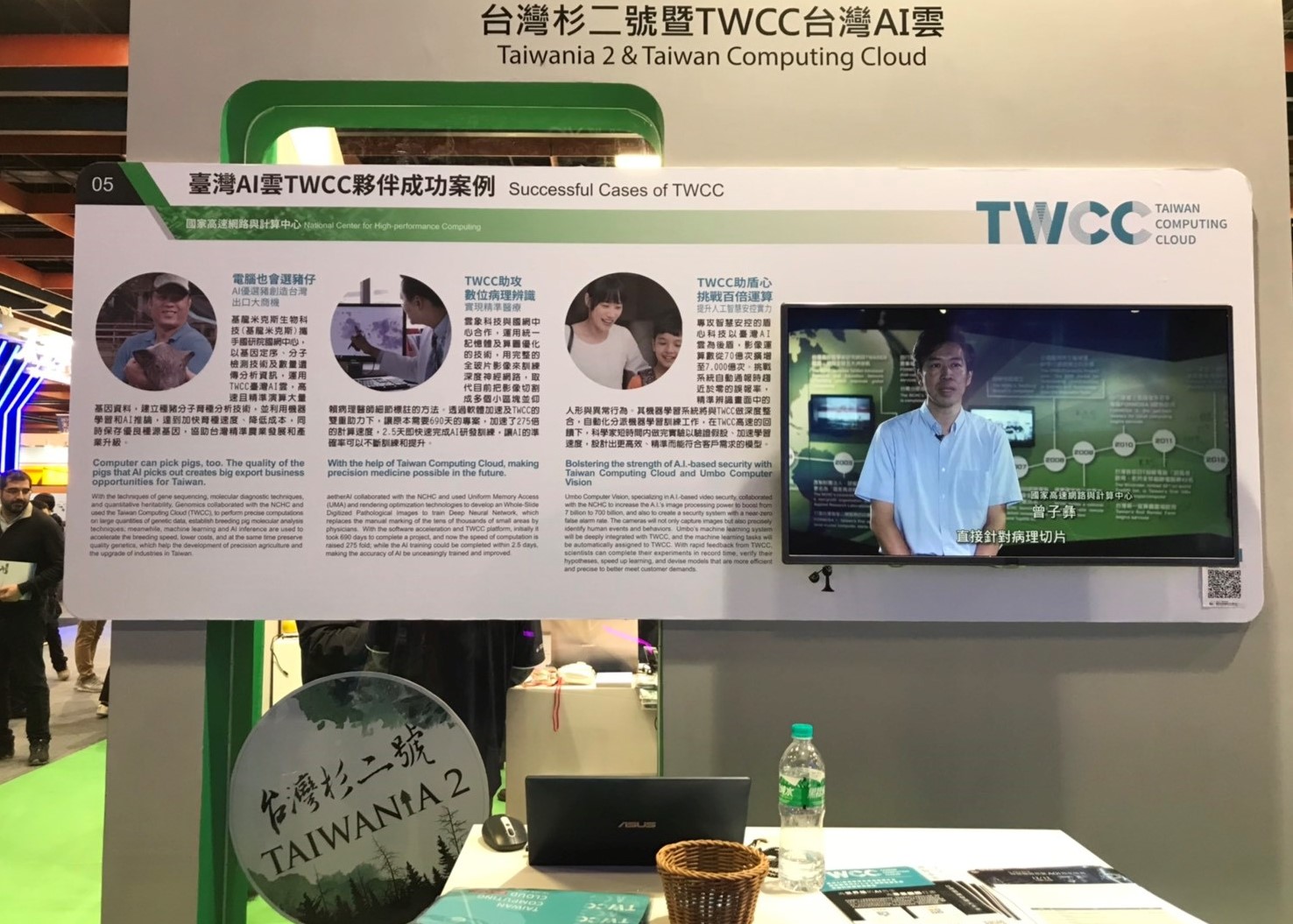 TWCC booth.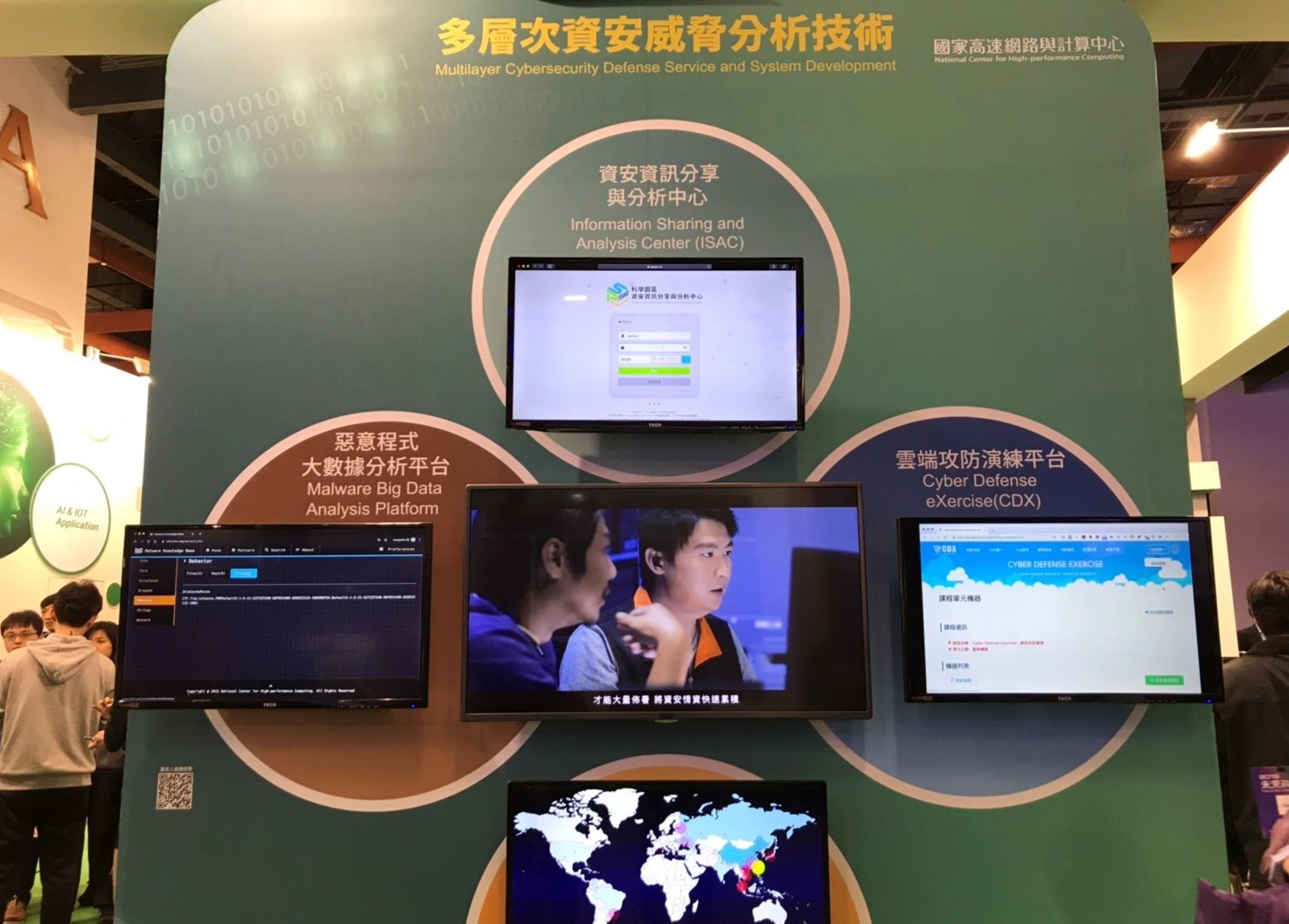 Information Security booth.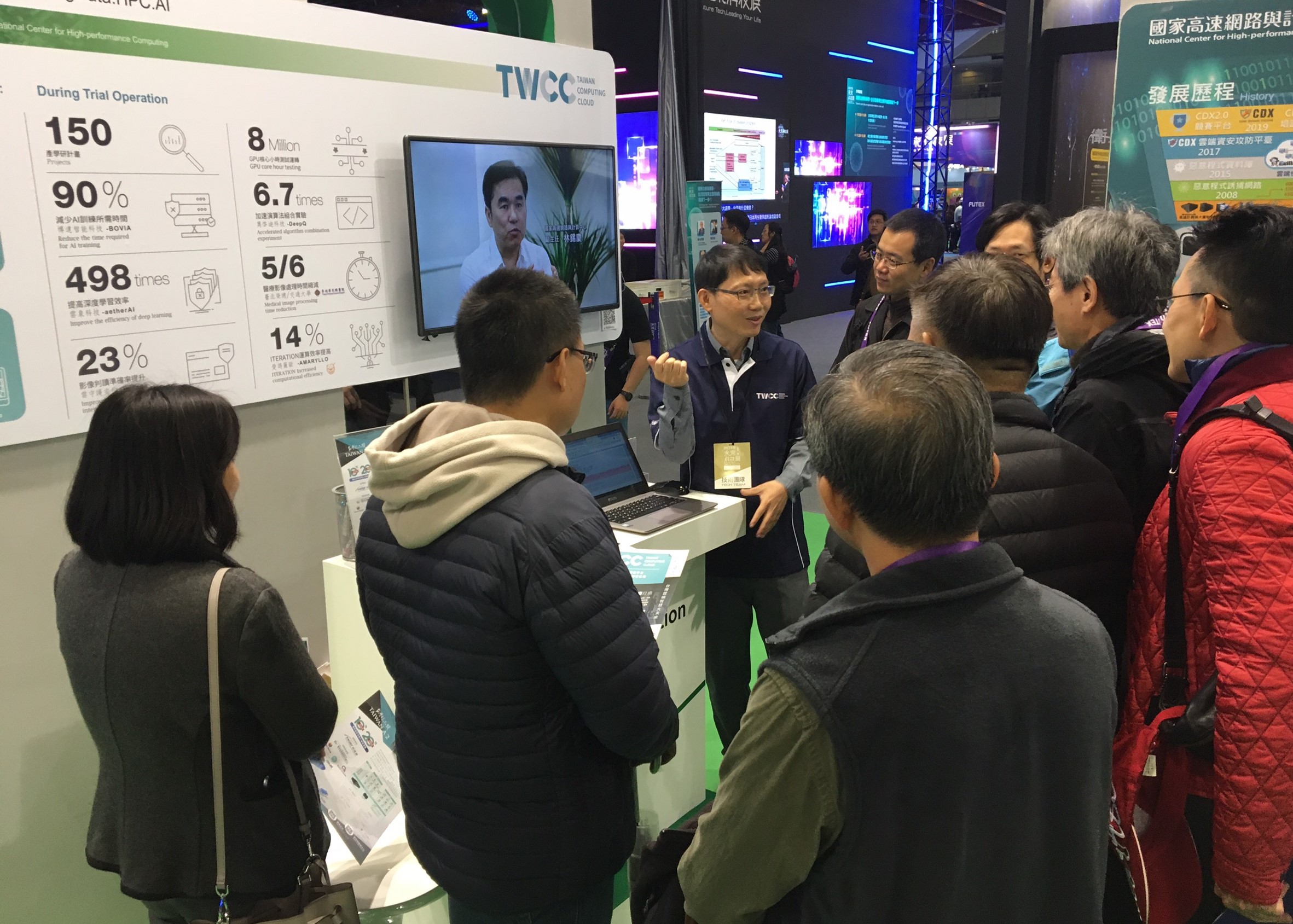 The NCHC research fellow Chen Jia Jin talks about TWCC.
The NCHC information security team member Tsai Yi Lang talks about cyber security platform.
In this expo, the NCHC mainly exhibited two resources: "Taiwania 2 and TWCC" and "multi-layered cyber security threats analysis techniques".
The former showed how supercomputer Taiwania 2, with its huge computational and storage capacities, supports TWCC. Successful collaborations with industrial and academic users have been achieved. In the future, it will continue to provide a huge, high-performance, and smart platform to help industries adopt AI.
"Multi-layered cyber security threats analysis techniques" are additional resources that NCHC has provided to upgrade cyber security. Some examples include the malware big data analysis platform, the cloud attacks and defense drills platform, and the center for the sharing and analysis of data about information security. These platforms not only provide information about cyber security but also allow people to have an opportunity to experience hacker attacks and defense. It is hoped to bring up important information security talent in Taiwan.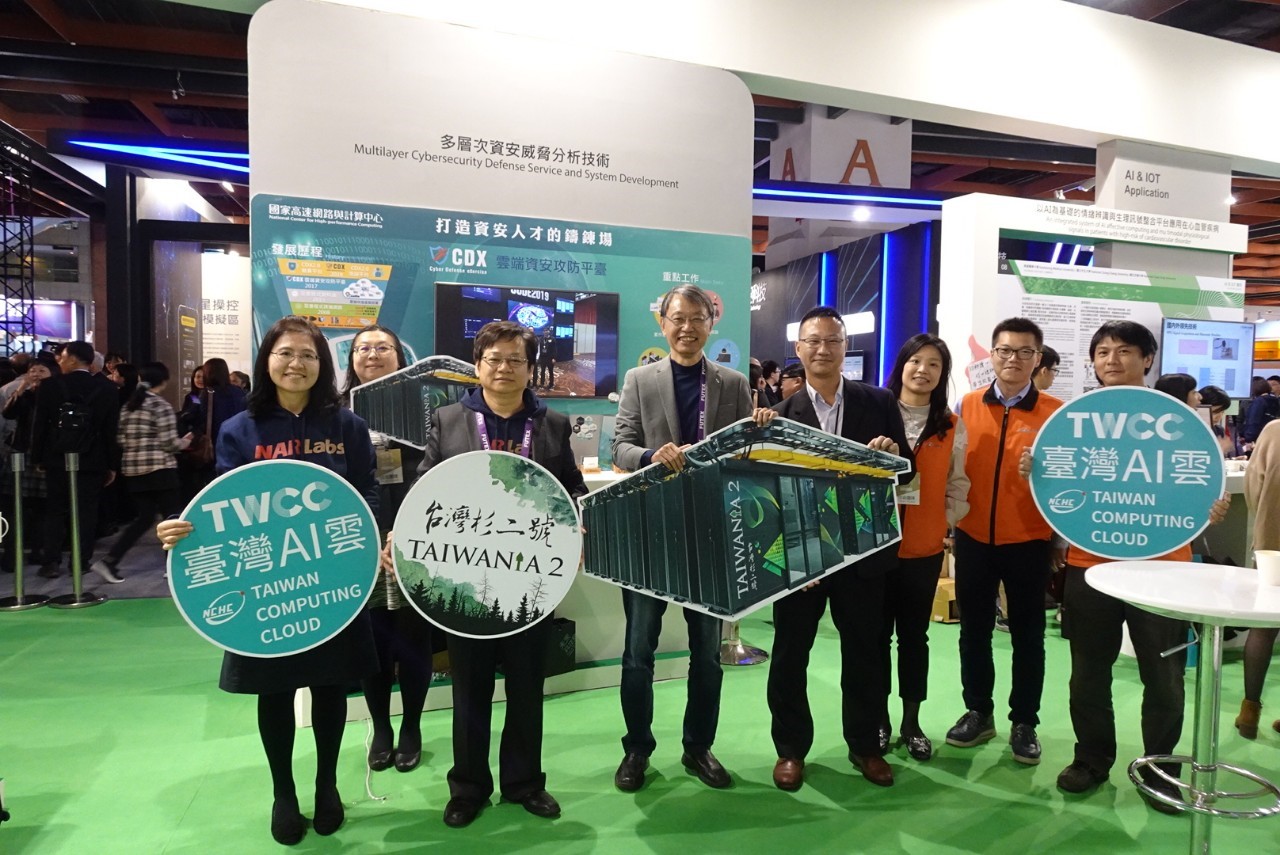 President Wang Yeong-Her (third from left) and Director General Shepard Shi of NCHC (fourth from left) and participating team members pose for photos.
Future Tech is an important annual event for technology workers. Upholding its initial idea—tearing down the high wall and building up the collaborations between industries and academia—the expo hopes to show the breakthrough technologies from academia and research institutions in Taiwan to the outside world. The NCHC also hopes to be helpful for industries and to be a solid support behind them as they adopt AI in their industries.